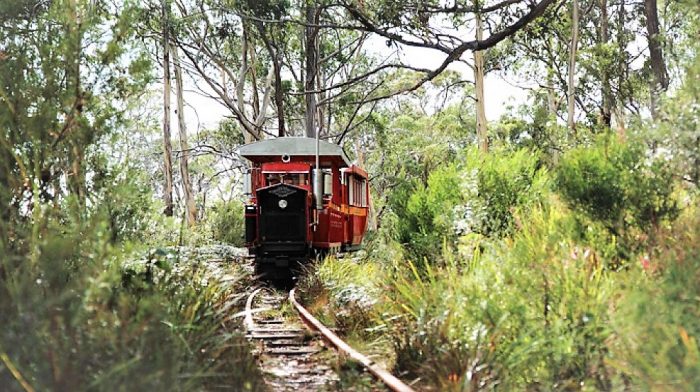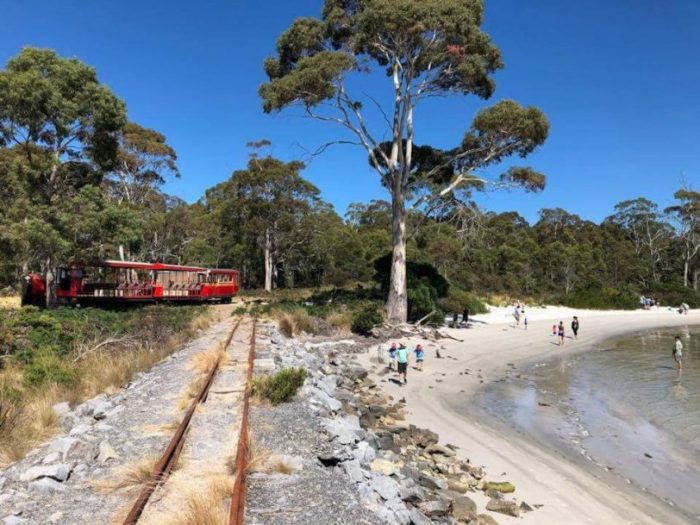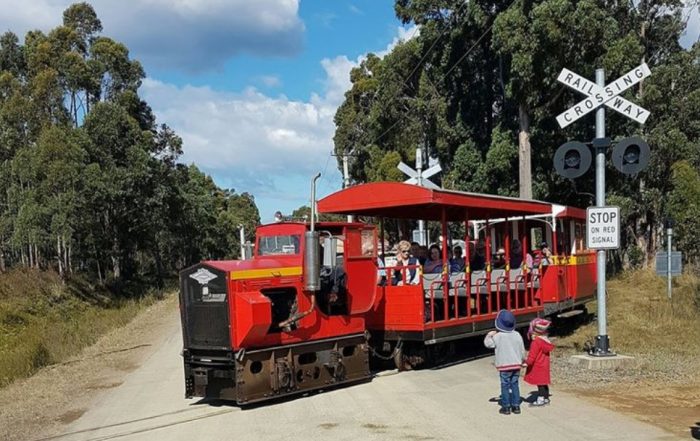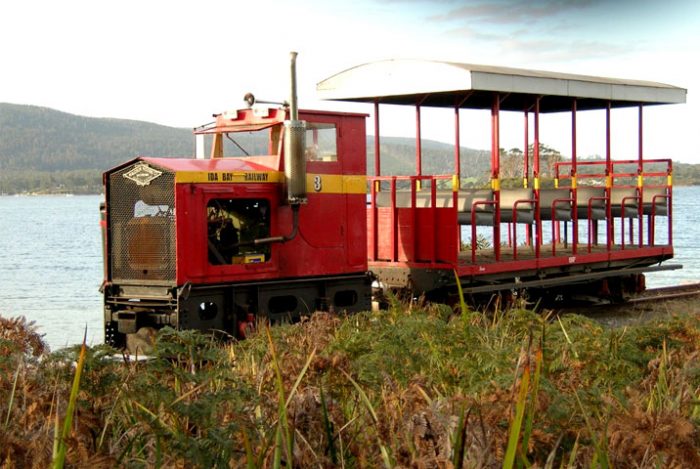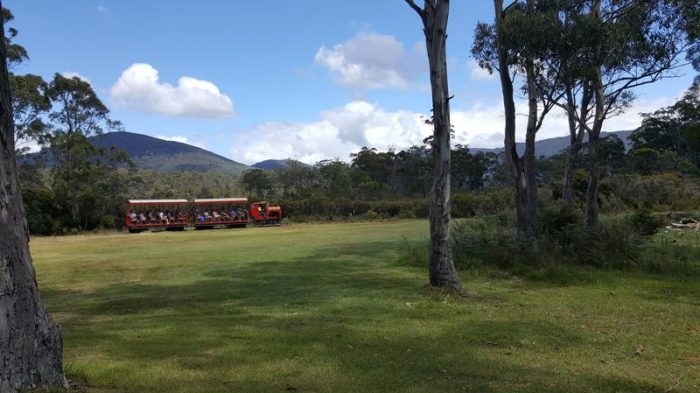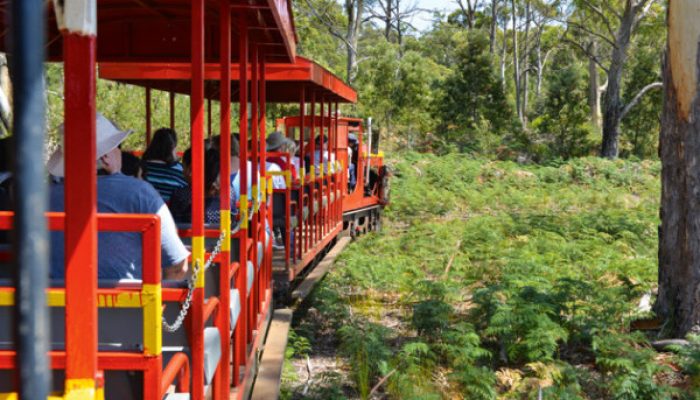 Overview
Departing Ida Bay Station. This two hour (return) train journey travels the historic 7.3 kilometer track, which was originally used to cart limestone to ships at Deep Hole. Sit back and relax in an open or closed carriage, while you journey through the scenic bush. There's a brief stop at graveyard where your tour guide will tell you about some of the history. Once back on the train you'll head down to Deep Hole, where you have about 15 minutes to walk around at the beach. Then hop back on the train and return back to the station while enjoying more of the scenery, and perhaps spot a seal swimming alongside the shoreline.
What Else You Can Do
You also have the option do walk to the Southport Lagoon (1h 30m return[Bookings Essential]) in which case you will hop back on a later returning train. On days that there is only two trains you must go down on the first train to get the last one back!
Tour Programs
Ride
ON THE HERITAGE LISTED LAST OPERATING BUSH TRAMWAY IN THE STATE RESERVE OF IDA BAY
relive the historical WWII locomotives from the year of 1919 to facilitate the transportation of Limestone from the quarry west of Lune River to a jetty at Ida Bay, and embrace the heritage listed journey from the beloved last generation.
Feel
ALONG THE WATER EDGE WITH WILDNESS OF NATURE TO THE PRISTINE WHITE GOLDEN BEACH
never than before to enjoy the beautiful leafy forest, the most colorful birds, and unique animals
Stop
ENJOY THE MOMENT OF HARMONY & BALANCE FOR LIFE
sit on the edge of viewing platform: watch yachts parked floating in the clear blue sea water; listen to the mixture sound of sea breeze, light wave gently touching the rocks, and sea birds peacefully flying over the white golden beach.
Ride with the heritage Listed Southern-most railway
Location: Ida Bay, Australia || Duration: 2 hours (approx.)
Through the most pristine southern-most Tasmania bush, where peaceful lake Lune River waterway meet the ocean, and you meet the true nature, wildness, and iconic railway in history, the 2 hours journey from the Ida Bay Station, to the Elliott's Beach next to the Recherche Bay. 
To secure your seat, please book online before your trip to Ida Bay Railway.
Groups are welcome at a discounted rate!
CURRENTLY RUN one trip only at 12:00 noon
Price Table
---
Ida Bay Railway Adventure Round Tour